May 29th, 2021
Rotary Club of Grand Forks Continues Support of HFHSEBC
We were once again honored to receive support from the members of the Rotary Club of Grand Forks.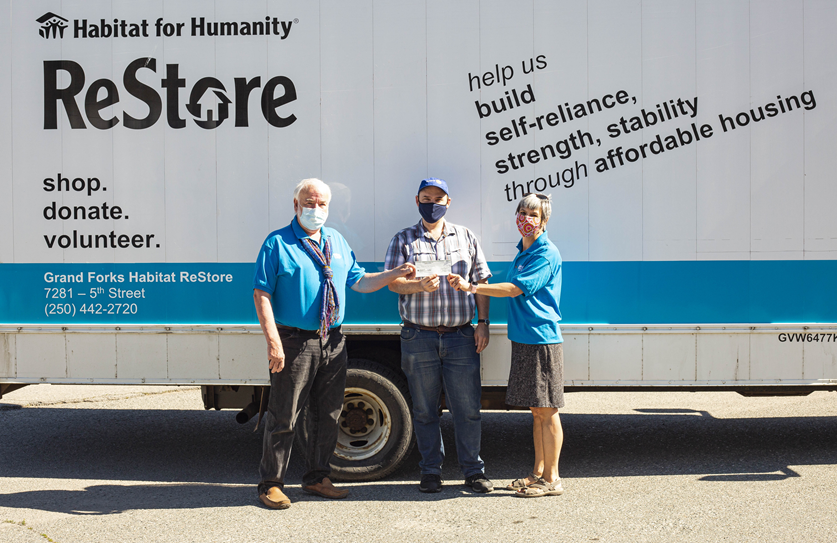 In a cheque ceremony on Saturday May 29th, Grant Hill from the Rotary Club was on-hand at our Grand Forks ReStore to present William Caley & Michelle Mallette with a donation of $2,000.00 in support of our Family Services program. More specifically, the donation will be used to help HFHSEBC create a consistent affiliate-wide way to document, communicate with and support all facets of our operations through our "digital transformation" project. This project will provide an accurate, efficient and secure platform for our Boundary-based Partner Families, volunteers, and staff.
Many thanks to the Rotary Club of Grand Forks for their support!