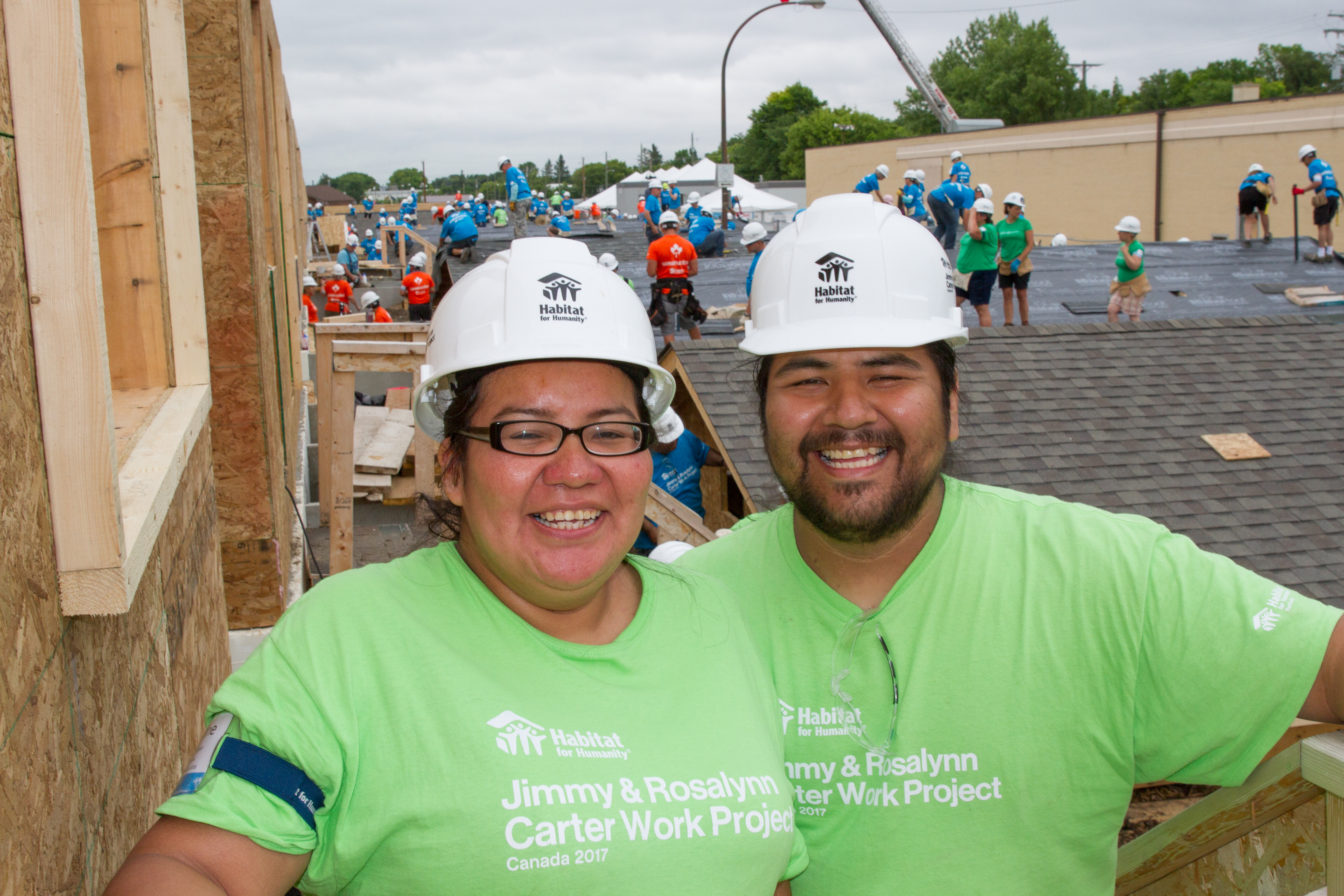 Home Ownership
Habitat homes help families avoid making impossible choices between rent and other basic necessities by providing them with a mortgage they can afford. An affordable mortgage allows our partner families to ensure their needs are met – including childcare, transportation, groceries, education, school supplies, medical and dental expenses, clothing, furniture, and more.
Habitat families' monthly mortgage payments go into a revolving fund held by the affiliate that built the home. This fund is reinvested into the community, as it is used to build more homes for low-income families in need.
Qualifying for a Habitat Home
Requirements necessary for a successful application include the following:
Need for decent, affordable housing – The applicant and family are currently living in sub standard housing, the rent is more than 1/3 of your income, crowded and unsafe conditions.
Ability to Pay a mortgage, insurance, property taxes, utilities. There is a secure income from employment and a low long term debt load together with a good credit rating. For new homes, Habitat for Humanity uses current LICO (low income cut off) and B.C. Housing Income Limits (HILs) statistics to determine qualification. These income levels vary by community as well as the size of the home.
Willingness to partner with Habitat in:

500 hours of volunteer work
Annually reporting the income of all adults living in the house.
Annually providing proof of payment of taxes, city bills and home insurance.
How does purchasing a Habitat home work?
Habitat for Humanity provides a mortgage with no down payment to low and moderate-income families who qualify for their first home.
Habitat for Humanity selects families without discrimination of any kind and chooses those whom the committee deems most likely to succeed in the new venture of home ownership. Habitat selects families who are proactive in partnering with Habitat by honestly and openly communicating with Family Services Volunteers.
Habitat for Humanity sells the houses to partner families at fair market value and keeps the mortgage payments at a level that does not exceed 30% of household income. Annual review of income may result in increase of payments if income has increased considerably. There is a minimum monthly mortgage payment requirement. The cost of property taxes, insurance and city utilities (water, sewer, garbage) is also taken into consideration when calculating monthly payments.
Learn more about the opportunity to own your first home
Call: the Habitat for Humanity Southeast BC office at 778-632-0006
Ask for information at one of our Habitat ReStores located in Grand Forks and Castlegar
Habitat families become active participants in building a better future for themselves and their communities.
How to apply
Once you have gathered all the information needed, you can fill out the preliminary application online here.
We do not accept paper applications or in-store applications at this time. Please fill out the online enquiry form.
If accepted to move forward with the application, you will be contacted by our Family Services team to fill out a more extensive application.
All applications will be thoroughly reviewed by our team and qualifying applicants will be asked to complete a full application to provide supporting documentation.